Zucchini Crust Pizza - a delicious low carb pizza crust made with freshly grated zucchini. An easy crust made with a handful of fresh simple ingredients. Then top it with any and all your favorite pizza toppings. Gluten-free, Low-carb, Healthy, Easy.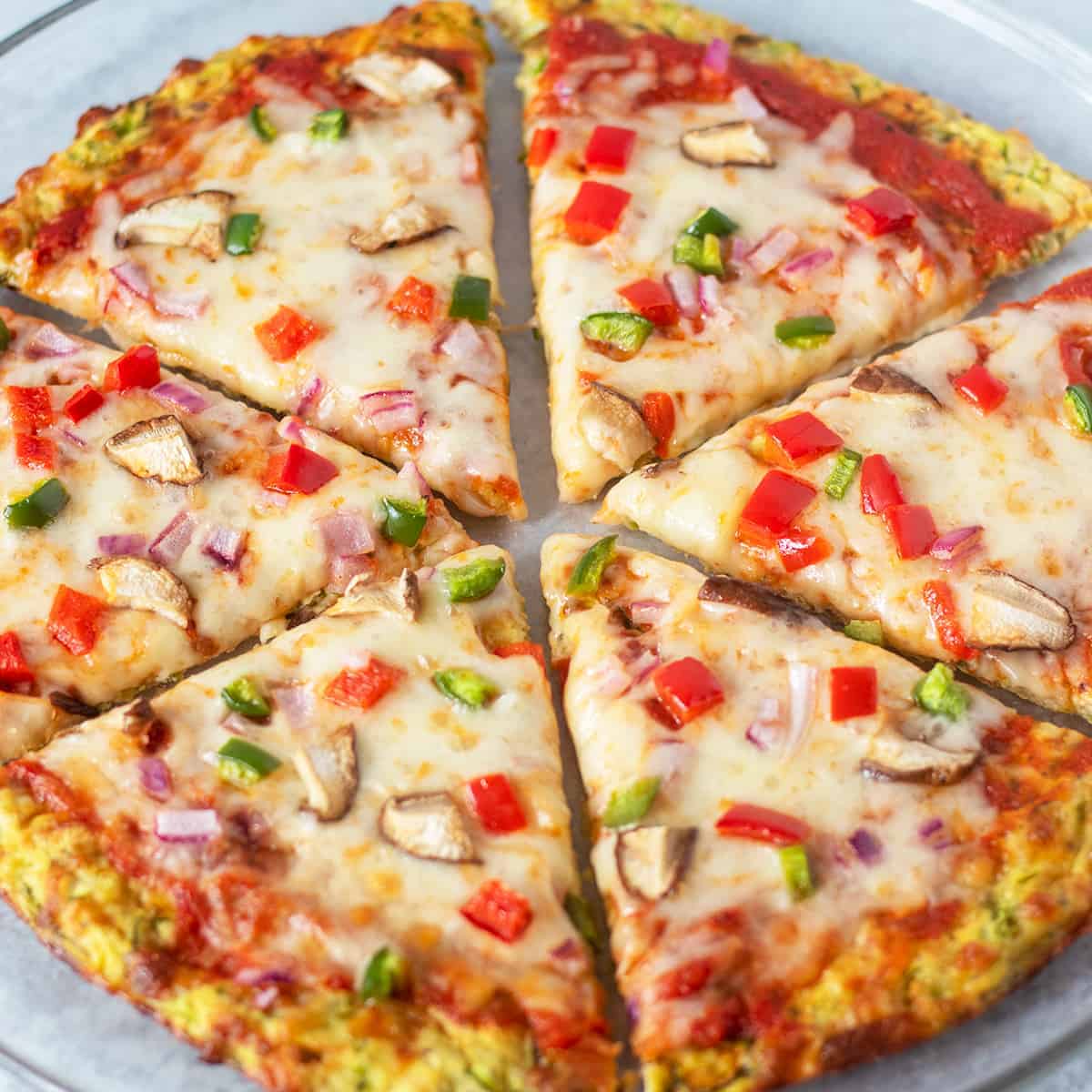 This Zucchini Crust Pizza recipe is healthy, low carb and ABSOLUTELY delicious!
And since pizza is one of our favorite foods, then I'm always looking for ways to get creative with it.
Especially since finding a really good Gluten-Free pizza crust can be a bit of a challenge.
But some that we really like to switch up with is the Cauliflower Crust Pizza or this Coconut Flour Pizza Crust...
Both are super simple to make and with sturdy enough crusts so you can top them with everything you love!
INGREDIENTS NEEDED FOR ZUCCHINI PIZZA CRUST
Fresh Zucchini
Mozzarella Cheese
Eggs
Coconut Flour
Seasonings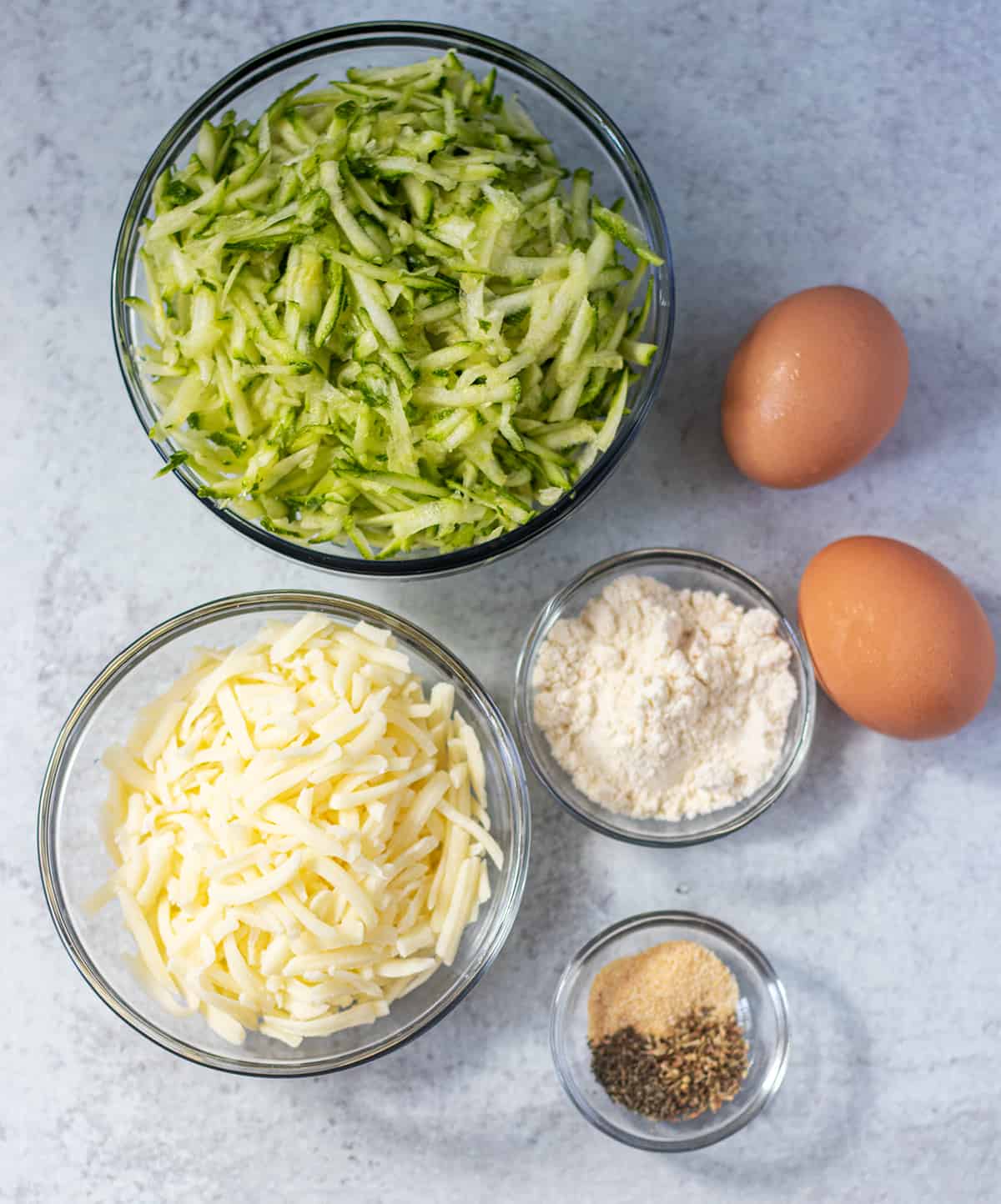 HOW TO MAKE THIS PIZZA CRUST
(FULL INSTRUCTIONS IN RECIPE CARD BELOW)
Start by rinsing the zucchini and cutting off both ends. Then using a box grater shred the zucchini.
Place the shredded zucchini in a colander with a bowl under it and sprinkle it with sea salt... then give it a quick toss.
Allow to sit about 15-20 minutes to release liquid from the zucchini.
Then squeeze out all the excess liquid between clean kitchen towel or paper towels..
Add zucchini to mixing bowl with remaining ingredients and combine.
Spread dough out on parchment lined plate or lined baking sheet and bake in preheated oven.
RECIPE NOTES & TIPS
I recommend cooking the crust on a pizza stone if you have one. Just make sure to put the stone in the oven while it's preheating!
And carefully slide the parchment lined pizza crust on the stone once it's preheated...
If you don't have a stone you can use a pizza pan or baking sheet.
This is a good pizza stone if you're looking for one and make pizza frequently like we do.
Make sure to cool crust completely before removing from parchment paper- gently slide crust off the stone on to cooling rack.
Allow crust to cool completely before topping and returning to the oven.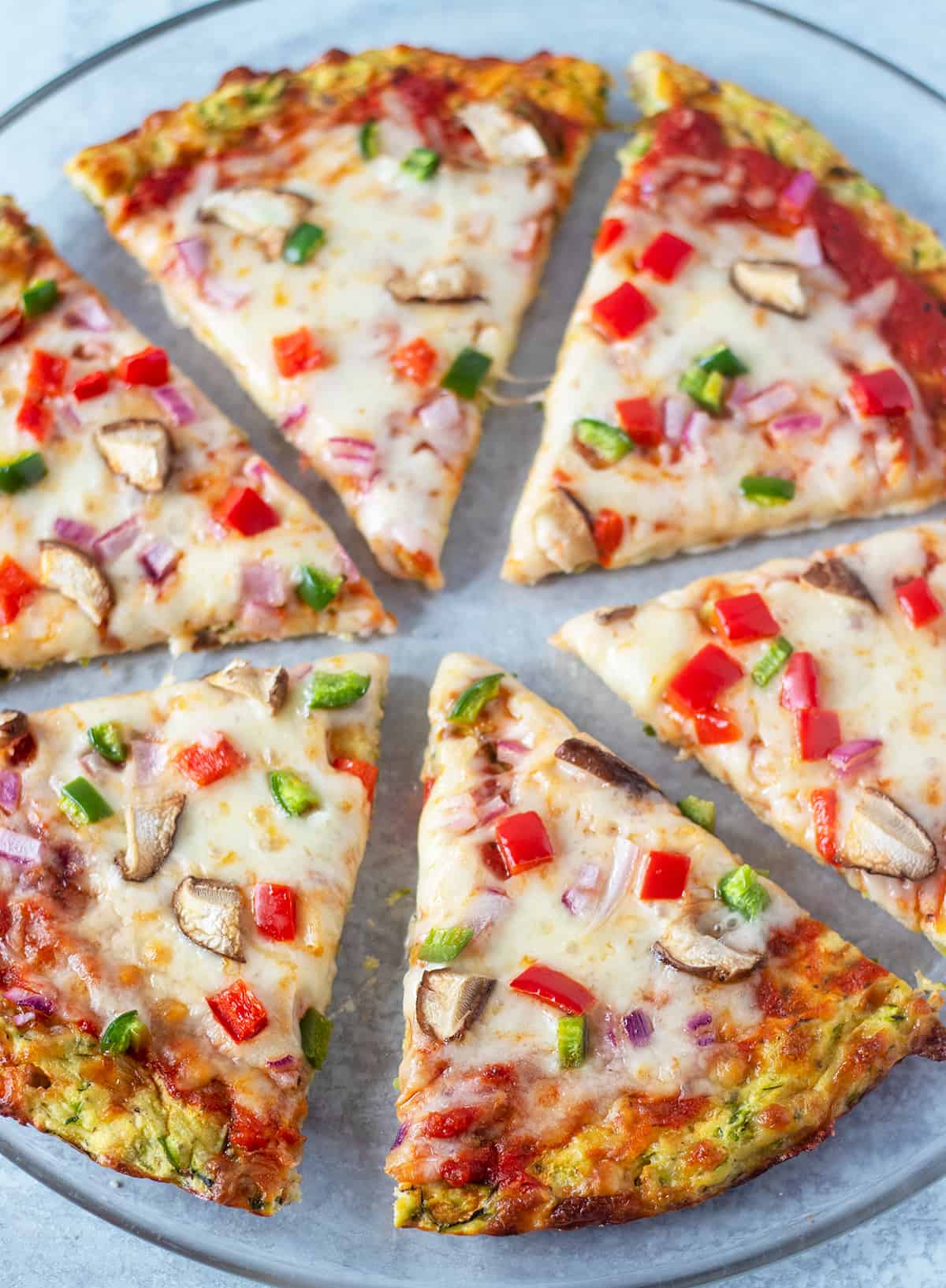 STORAGE NOTES
This crust can easily be made in advance. Cook the crust, cool completely and then it can easily be frozen for longer storage.
Then wrap it in plastic wrap and place in an airtight freezer bag.
You can also make the crust early in the day and place in the fridge covered till ready to top and serve.
OTHER ZUCCHINI RECIPES YOU MAY LIKE...
Chocolate Chip Zucchini Muffins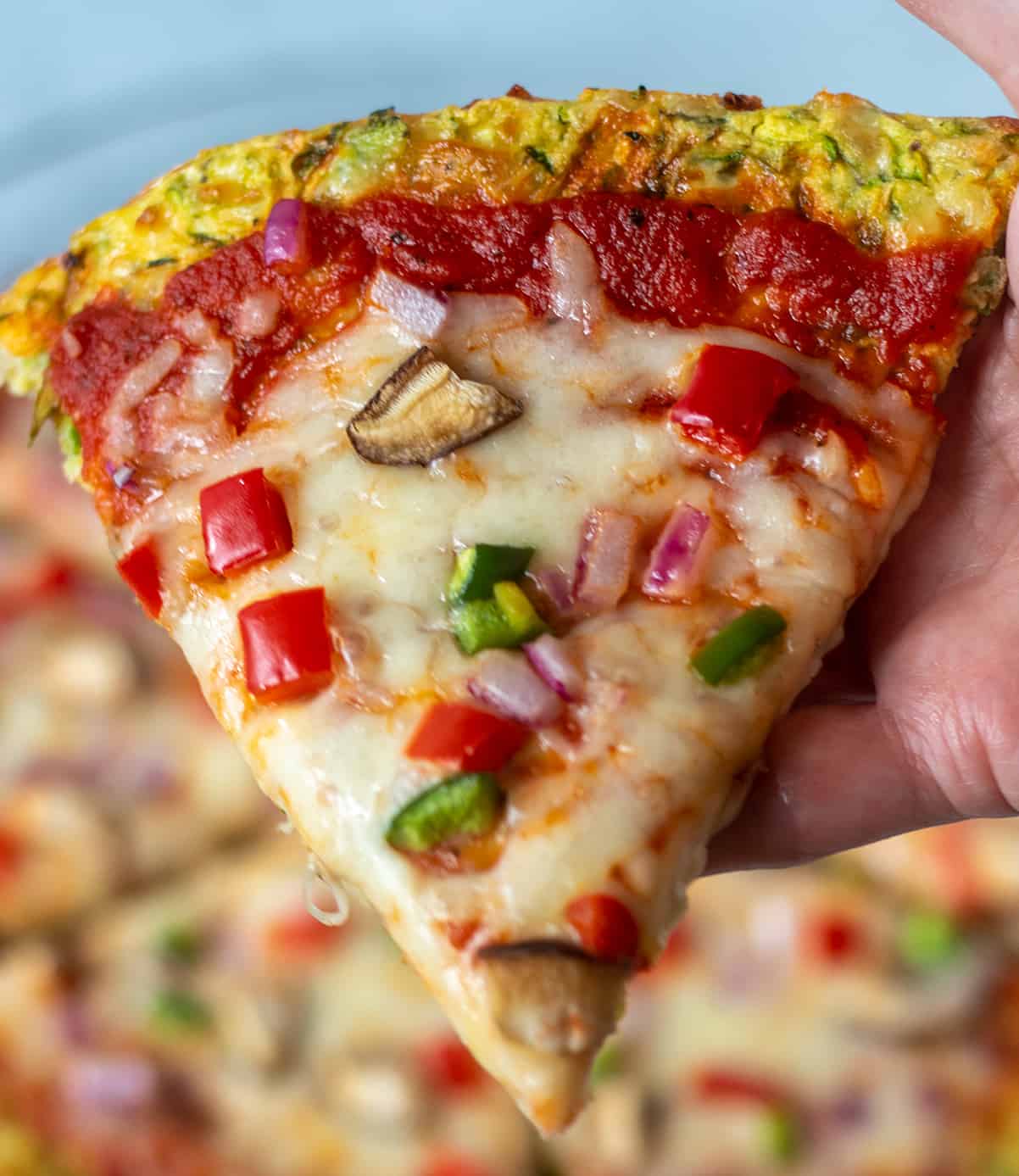 📖 Recipe
Zucchini Pizza Crust (Gluten-Free, Low-Carb)
This Zucchini Pizza Crust is a delicious low carb pizza crust made with fresh zucchini.
Instructions
Rinse zucchini and cut ends off.

Using a box grater shred the zucchini and place in a colander and sprinkle with salt.

Toss it and then allow it to sit about 15-20 minutes to release water.

Meanwhile preheat oven to 400 degrees.

If using a pizza stone place in oven while preheating.

Squeeze excess water out of grated zucchini between a clean kitchen towel or paper towels and place in medium mixing bowl.

Add mozzarella cheese, eggs, coconut flour and seasonings and combine well.

Place on parchment lined plate if using a pizza stone or parchment lined baking pan.

Spread into circular shape and bake in the oven 15 minutes or until golden brown.

Allow to cool completely before topping and place back in 350 degree oven with topping for about 10 minutes.
Nutrition
Serving:
1
slice
|
Calories:
69
kcal
|
Carbohydrates:
6
g
|
Protein:
4.9
g
|
Fat:
3.1
g
|
Saturated Fat:
1.4
g
|
Cholesterol:
65
mg
|
Sodium:
58
mg
|
Potassium:
197
mg
|
Fiber:
2.8
g
|
Sugar:
1.3
g
|
Calcium:
23
mg
|
Iron:
1
mg