These Cheesy Baked Broccoli Fritters are easy to make with only five ingredients and in one bowl. Baked to a golden perfection and great as a side or for snacking on right out of the fridge. Gluten Free, Low Carb, Easy.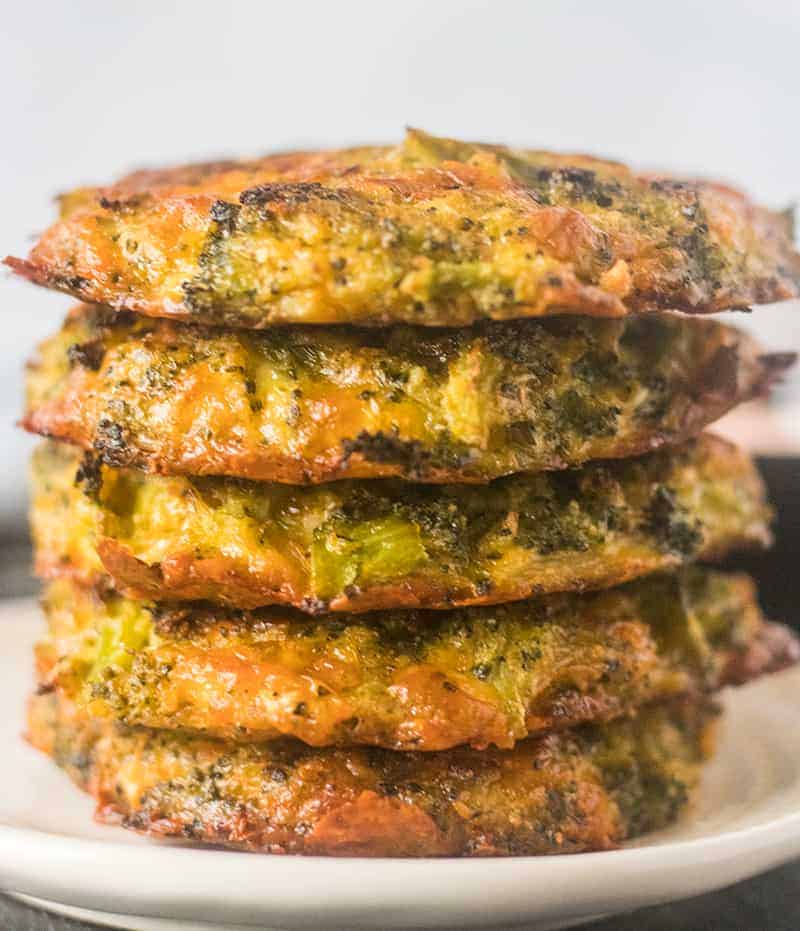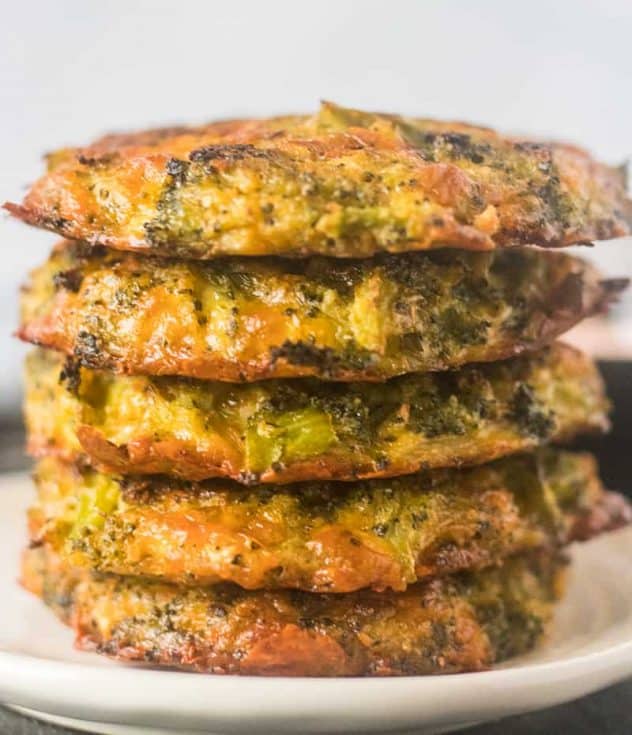 Broccoli and Cheese... oh yes please.. 😀
Promise... I really wasn't trying to come up with a nifty rhyme or anything...
But these are just so good and there is nothing better than that combination of flavors.
I could easily eat it on the daily.
And maybe I do... 🤔 but hey it's no secret that I might be slightly smitten by a little cheese.
Okay... maybe a lot.
Anywho, these fritters have broccoli with the cheese so that makes it perfectly acceptable.
Since broccoli is loaded with so many great nutrients....
Such as manganese, iron, potassium, vitamin C & K, and folate.
And it's higher in protein than most vegetables that are commonly consumed.
Plus broccoli is abundant in a plant compound known as sulforaphane which may improve risk factors for disease.
So all the more reason to add more broccoli to your diet.
Ingredients needed to make these Broccoli Fritters:
Broccoli- can use fresh or frozen
Cheese
Garlic
Eggs
Almond Flour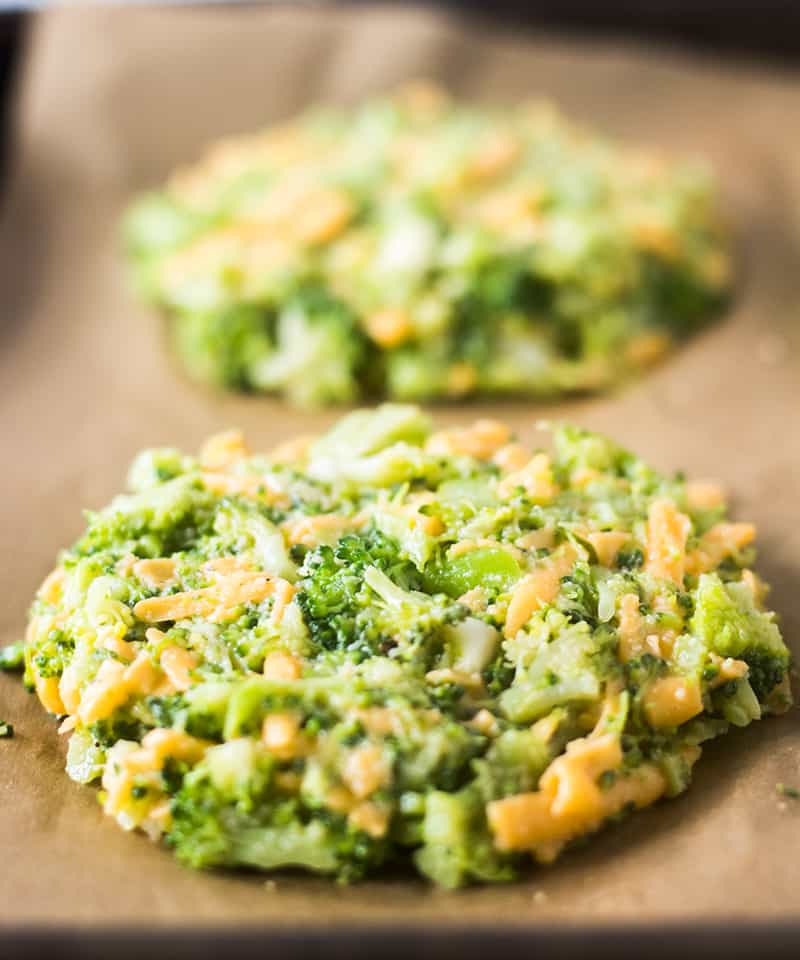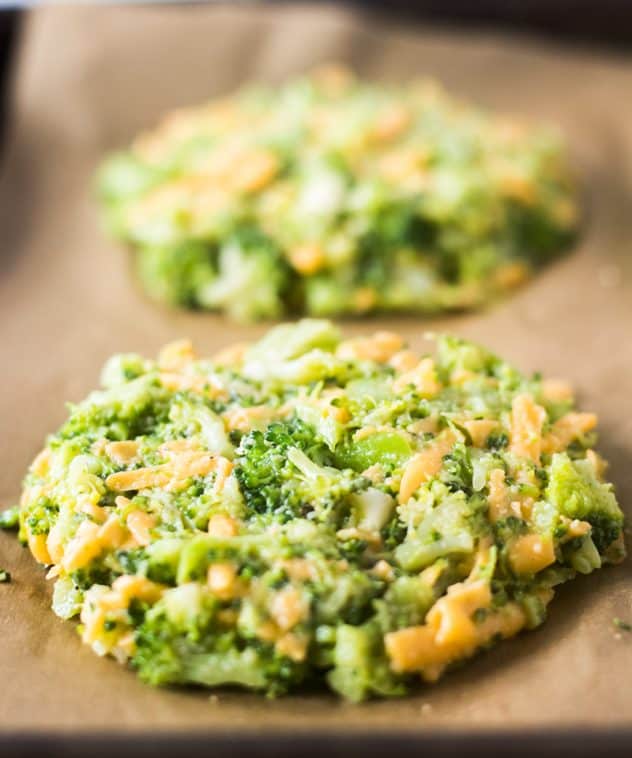 Can I make any substitutions?
These were made with a sharp cheddar cheese but you could easily substitute with your favorite cheese.
I've also made them with a combination of two cheeses... one being gouda and they were DELISH.
What to serve with these fritters?
Potato wedges
Top them on a salad- just break into crouton size pieces
Dipping sauce- I love a combination of mayo and sriracha sauce
And you could also serve with some raw veggies on the side
Actually my favorite way to eat them is plain, cold... straight out of the fridge. They're the perfect grab and go snack.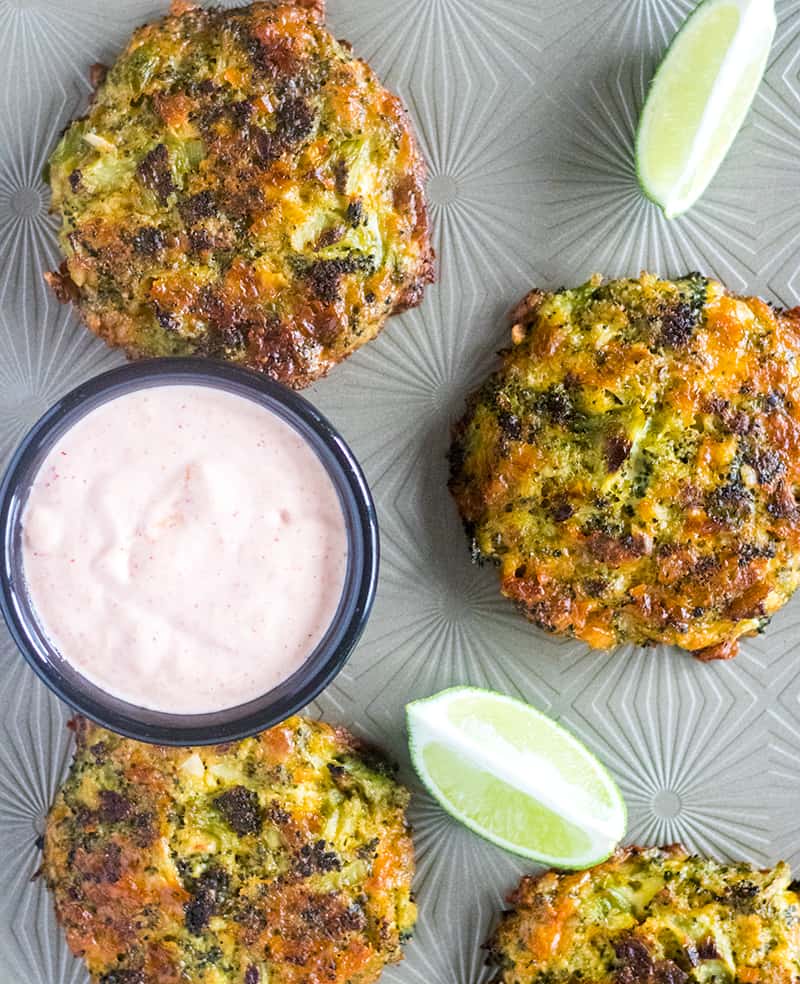 And a great way to get in an extra serving of veggies.
More Broccoli inspiration....
Lemony Roasted Broccoli Chickpea Salad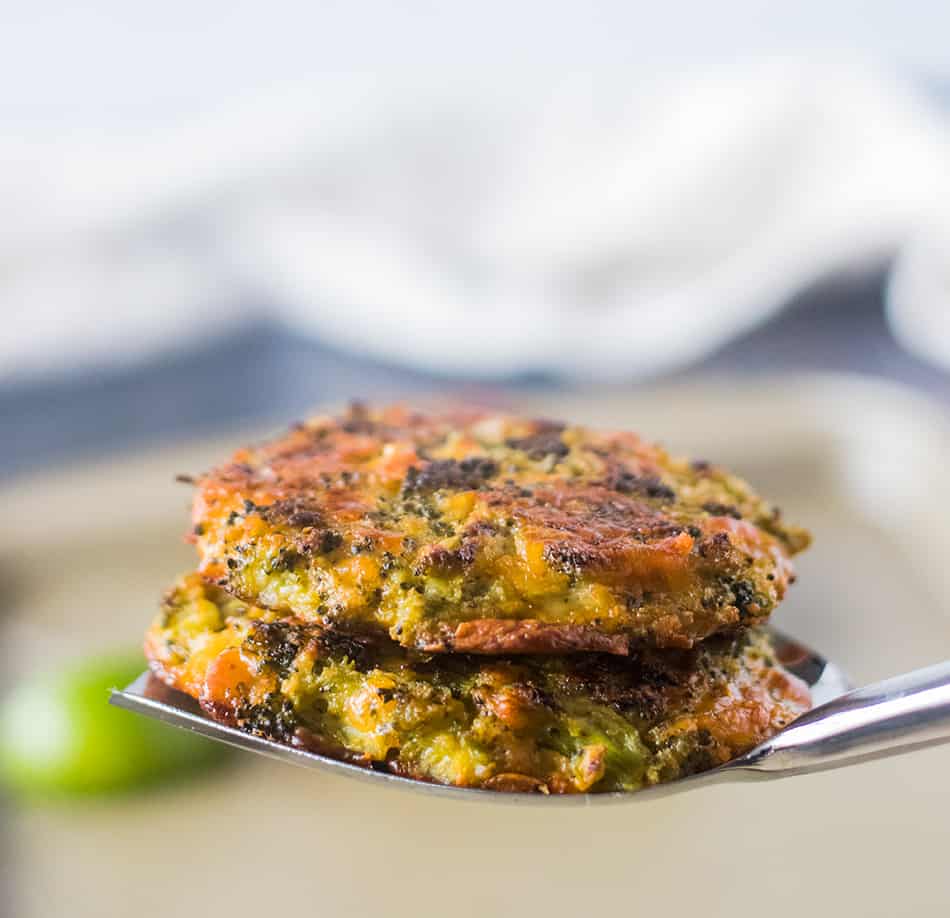 AND IF YOU MAKE THIS RECIPE PLEASE BE SURE TO LET ME KNOW IN THE COMMENTS BELOW…
I'd love to hear if you make this & how you liked it. Plus don't forget the star
rating.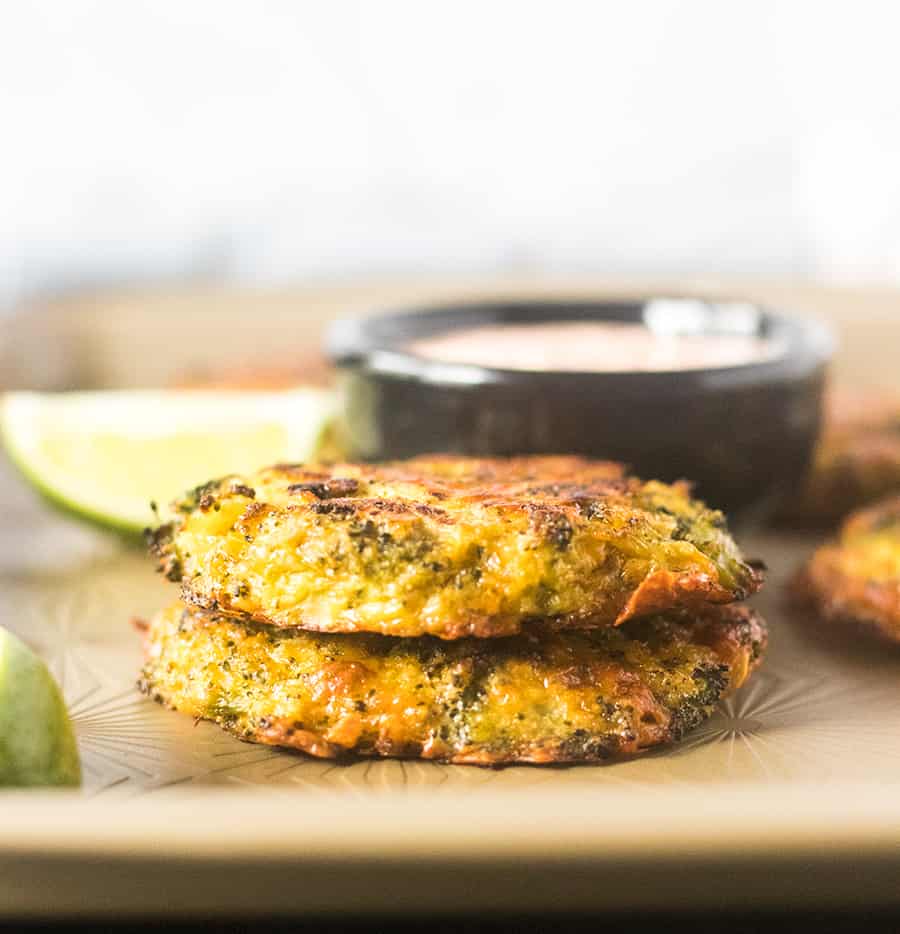 Until next time-xoxo

Cheesy Baked Broccoli Fritters (GF & Low Carb)
These Cheesy Baked Broccoli Fritters are great for a snack, side dish or even an appetizer. You only need 5 ingredients and one bowl to make them.
Ingredients
3 ½

cups

broccoli florets chopped

3

cloves

garlic finely minced

2

eggs

¼

cup

almond flour

2 ¼

cups

sharp cheddar cheese shredded*

salt & pepper to taste

optional- dash of cayenne pepper
Instructions
Preheat oven to 375 degrees and line baking pan with parchment paper.

Meanwhile lightly steam broccoli florets approximately 5 minutes.

Remove from heat and allow to cool and chop into small pieces.

Add to mixing bowl along with remaining ingredients and stir till everything is evenly distributed.

Form into equal sized patties and place on lined baking sheet.

Bake 15 minutes on one side and flip over and bake 15 more minutes.

Remove from oven and Enjoy or cool completely and store covered in fridge.
Notes
* I used approximately 6 ounces of sharp cheddar cheese which was shredded with large grate.
using an ice cream scoop can help you get even portions for patties.
Nutrition