These Baked Eggs are super easy to make and perfect for breakfast, brunch or dinner. Also great for serving guests since they can be made ahead and easily feed a group of people. Creamy, light & fluffy eggs baked to perfection. Gluten Free & Low Carb.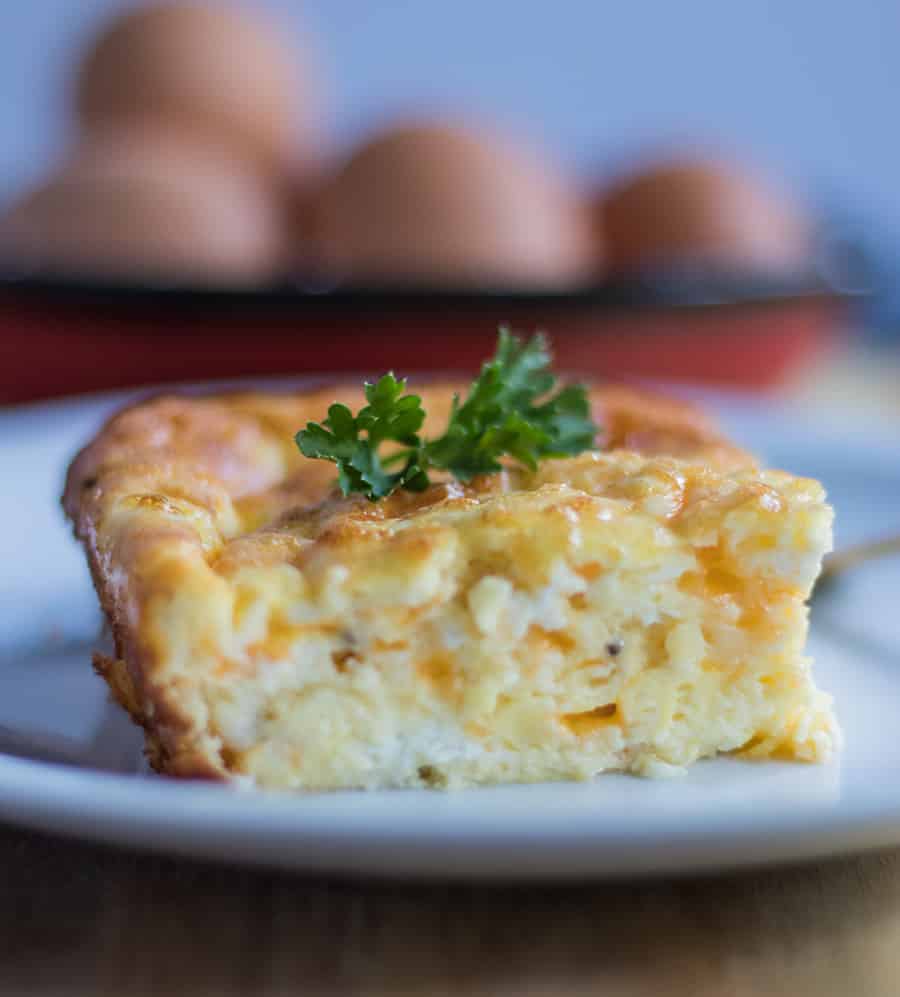 Okay Guys so I've been making these Baked Eggs for quite a while now and finally realized I so needed to share them on the blog.
They probably haven't made it here until now since we've been eating them faster than I had a chance to snap pictures of em... 😆
I know, the struggle is real sometimes... so much yummy food and not enough time to capture it all!
And since they're super easy to make, creamy, & delicious you'll also find yourself making them on the repeat...
So if you're looking for a brunch or easy dinner idea the whole family will love I would HIGHLY recommend these Cheesy Baked Eggs.
Especially since Baked Eggs are:
Easy to throw together & don't require standing over the stove 😉
Creamy, fluffy, cheesy & delicious
Family friendly
Great made ahead and even perfect leftover
Good to make when feeding a group of people
Low Carb & Gluten Free
And with eggs and cheese pretty much being staples in our house, this is just an easy recipe to whip up in a pinch.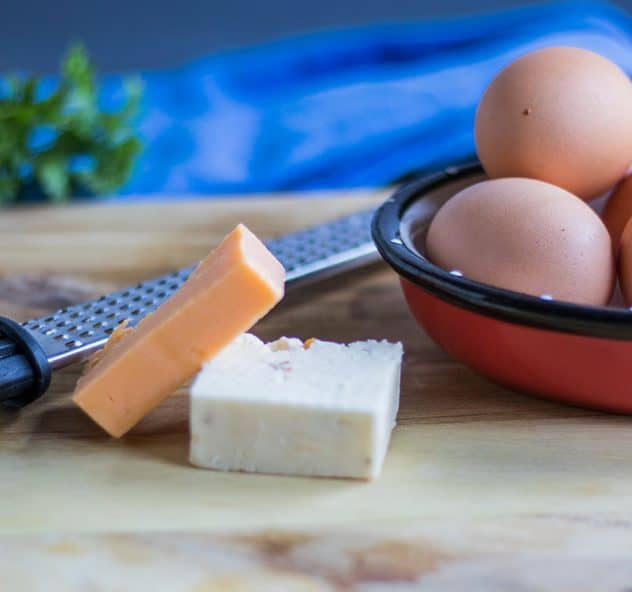 Cause even though I have good intentions I must admit I'm really bad at meal planning... like Really! 😥
But I do have a few recipes that you're often going find on my table. That don't require much planning.
And more times than not will involve cheese or eggs or both!
Some Favorite Recipes I make on the repeat.....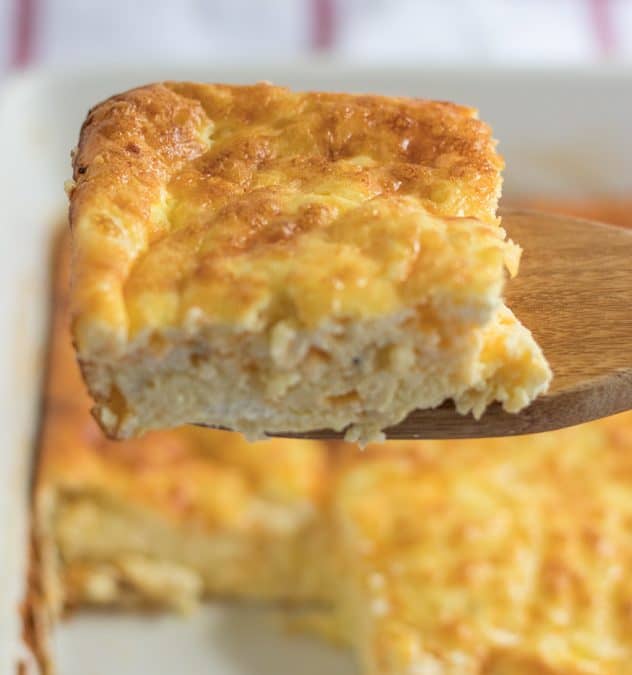 And if you need a few more reasons for me to sway you into to making these, then check out all the benefits of including eggs in your diet.
Eggs are:
Are a filling low calorie food
High in protein & low in carbs
Economical
Raise the good Cholesterol "HDL"
Contain choline...a nutrient most people don't get enough of
Have Antioxidants that benefits eye health
So there you have it Guys, don't forget the eggs. 😉
AND IF YOU TRY THIS RECIPE PLEASE BE SURE TO LET ME KNOW IN THE COMMENTS BELOW…..
I'd love to hear if you make this & how you like it. Plus please be sure to include a star rating.
Until next time- xoxo

3 Cheese Baked Eggs (Low Carb & Gluten Free
3 Cheese Baked Eggs are super easy to make, creamy, light & fluffy. Perfect for brunch or any time you need to feed a hungry group.
Ingredients
½

tbsp.

butter

4

ounces

cream cheese softened

½

cup

sour cream*

½

tsp. each

garlic & onion powder

¼

cup

half & half cream

8-10

eggs

4

ounces

pepper jack cheese

4

ounces

cheddar cheese

couple dashes of hot sauce

salt & pepper to taste
Instructions
Preheat oven to 375 degrees.

Generously grease 9 x 9 pan with butter.

In small mixing bowl combine softened cream cheese, sour cream, half & half cream, garlic powder, & onion powder with hand mixer till smooth & creamy.

In separate bowl add eggs, salt & pepper to taste, hot sauce and beat with whisk till mixed.

Add cheese and stir again.

Pour cream mixture into bowl with eggs and mix with whisk till thoroughly combined.

Pour in baking dish and bake in preheated oven 35-40 minutes till eggs are set and lightly browned.
Notes
*can substitute plain full fat greek yogurt for sour cream. I've done it both ways and equally as good.
can also sub just plain Monterey jack cheese for pepper jack
Nutrition