Baked Zucchini Rounds are a tasty, bite sized treat that are great as a side or would make the perfect little appetizer. Vegetarian and Gluten Free.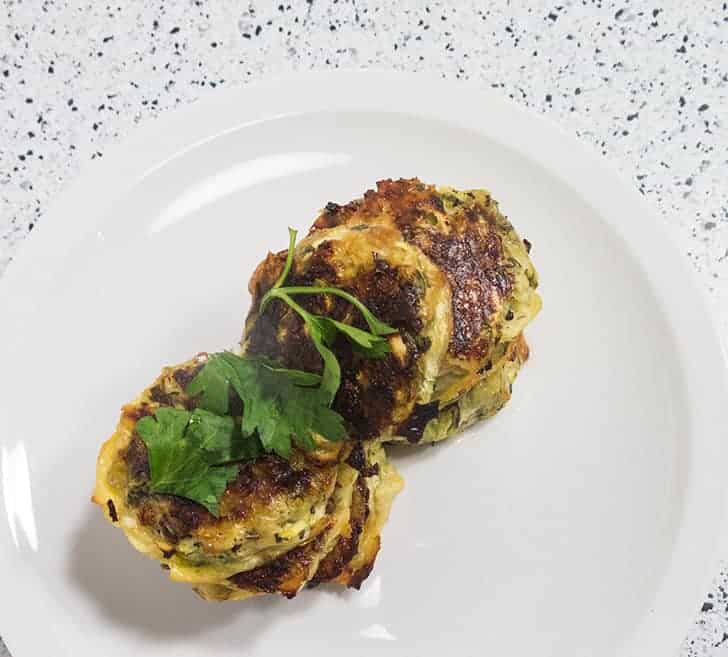 So if you're looking for something a little different to serve with your burger rather than fries, then look no further---> Baked Zucchini Rounds are the perfect addition.
I've been snacking on these little goodies all week and let me tell you they get even better with age...Cold out the fridge..that's my kind of eating.
When you work hard making food you can only hope the leftovers stick around a few days.
At least that's my theory!  My household totally functions on leftovers. Since I'm continually adding new recipes and there are only two of us to consume them...I know, tough situation Right?
Well, I'm sure my little furry family member would help if we let her. She says Hail to the leftovers and waste not want not.
But truthfully we try not to waste too much food in our household. Though sometimes you can't help but have those few little veggies that were somehow buried in the fridge end up in the compost bin.
Which I guess is not always a bad thing since you're ending up with all this great soil to plant more things...If only I could find the time and motivation for that one. Huh, maybe one day... a girl can only dream big.
But if nothing else I believe the possums are probably pretty Happy with composting. I've noticed when sitting outside at night they would be slowly making their way in that direction---->Compost bin. Yesss...my zucchini that didn't somehow make it one week is going to be dinner for my friends.
How you gonna feel bad about that one? As much as I don't want to get to close to one I'm still glad that I can provide them with dinner options.
Anyway, with all the great ways to make Zucchini hopefully you'll never lose another buried back in the fridge.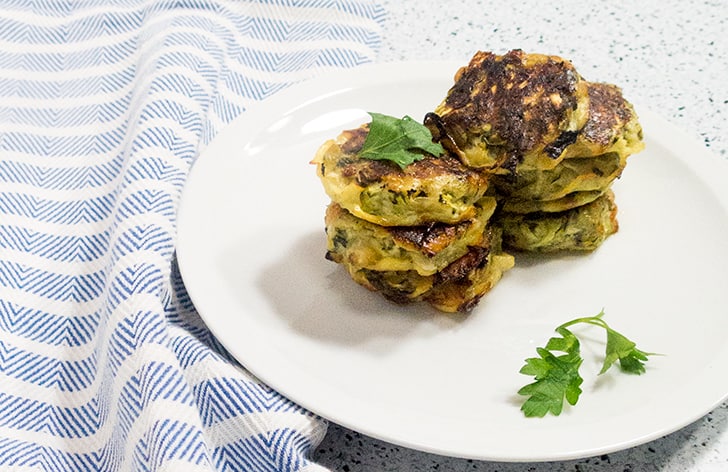 Baked Zucchini Rounds
Baked zucchini Rounds are a tasty, little side or appetizer. Goes great as a side with lots of things or can be the perfect appetizer.
Ingredients
1

large zucchini grated

4

ounces

Monterey jack cheese shredded

¼

cup

parmesan cheese shredded

2

eggs beaten

2

tbsp.

fresh chopped parsley

½

tsp.

dill weed

½

tsp.

garlic powder

¼

tsp.

onion powder

salt & pepper to taste
Instructions
Preheat oven 375 degrees and line baking sheet with parchment paper.

Place grated zucchini in medium mixing bowl.

Add remaining ingredients and combine well.

Squeeze excess liquid out with clean kitchen towel or you can put in strainer and squeeze out liquid.

Shape into equal size balls and place on baking sheet

Bake 15 mins and turn over and cook additonal 15 mins.
Notes
The servings are based on size of rounds.
Can easily double recipe if needed.