Easy Brazilian Cheese Balls are light airy little balls that are perfect for a snack, or appetizer. Also great served as a side with any meal. Gluten free & Vegetarian.
Hey Guys and Gals of course!
Today I'm really happy to be sharing these Easy Brazilian Cheese Balls with you.
Cause they make an AMAZING after-school snack that the kiddos are really going love.
And of course I'm pretty confident that you will as well.
Can you believe it's almost that time of year again?
You know when you start seeing all the isles of back to school supplies in the stores, it's getting closer.
My children are now grown but it was always one of my favorite times of year.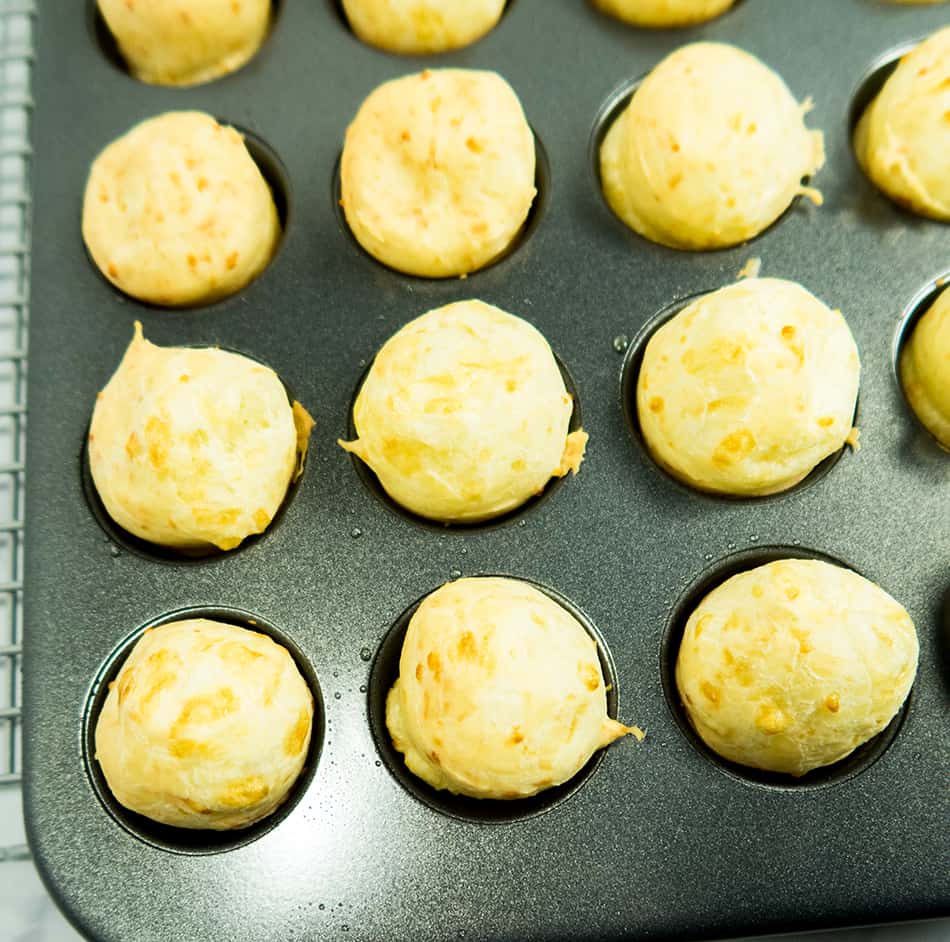 Pan used for these
Mini muffin pan- 24-cavity mini muffin pan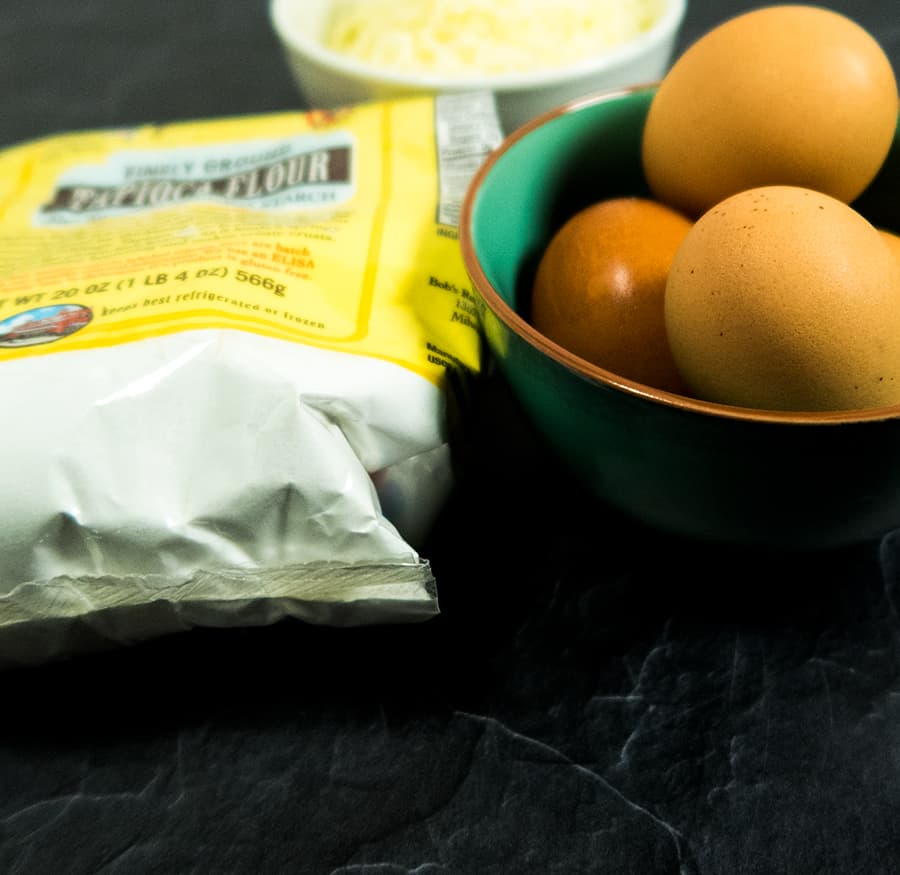 Not that I'm a die hard football lover but I do Enjoy the whole experience of gathering together to watch the game and eat yummy food.
Speaking of Football watching, these little puffs would be a great appetizer for GAME day so you may just want to Pin these for that.
And they're really super Easy to prepare with only FIVE ingredients. Tapioca Flour(starch) being the main ingredient.
I've not really experimented with it a lot yet, but I must admit it took me a few frustrating attempts to get these perfect.
But now that I have that covered I can honestly say they should be pretty easy for you Guys 🙂
And really perfect for anyone following a gluten free diet that misses their bread⇐ Absolutely Me sometimes!
I first fell in love with this idea after discovering a ready made version of these at the grocery store. I immediately became hooked and have been buying them ever since.
So they were on my to do list to make and I'm thrilled they're finally here on the blog.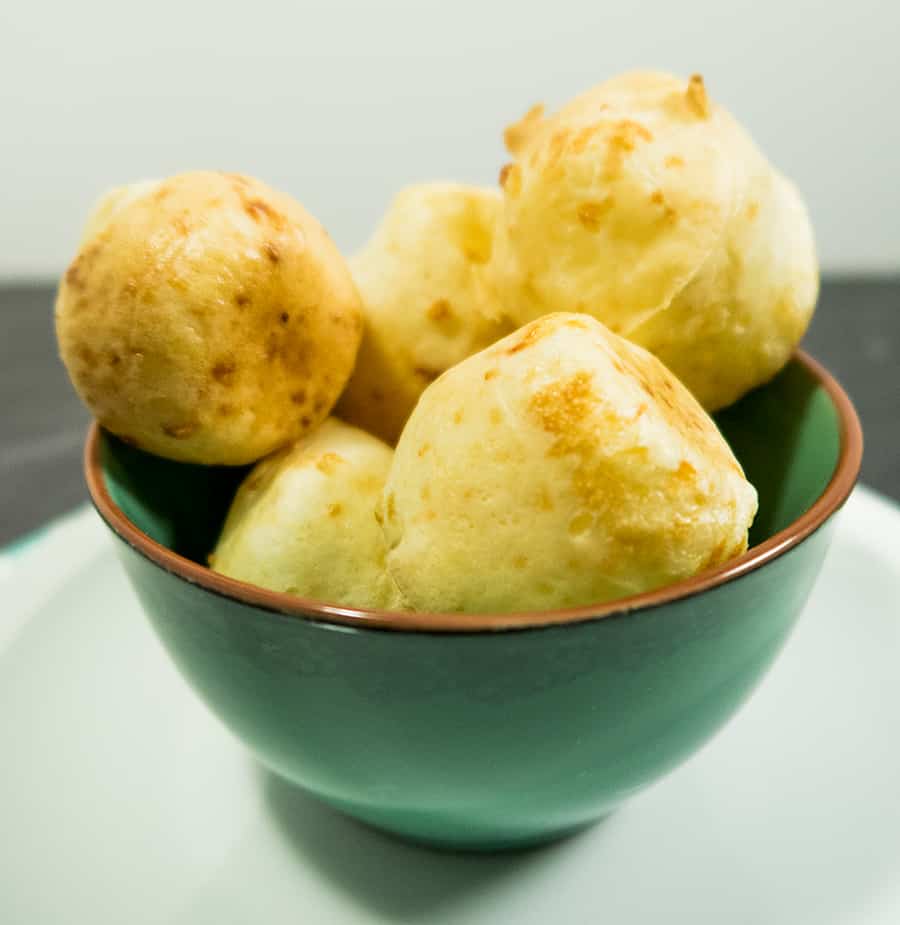 This Brazilian cheese bread is..
Only require five ingredients
Light, airy, fluffy and cheesy
Great for an after-school snack
Perfect appetizer for game day
AND IF YOU MAKE THIS RECIPE PLEASE BE SURE TO LET ME KNOW IN THE COMMENTS BELOW…..
I'd love to hear if you make this & how you like it. Plus please be sure to include a star rating.
Until next time-xoxo

Easy Brazilian Cheese Balls
Easy Brazilian Cheese Balls are light, airy little balls filled with cheese. Great served as a snack, appetizer or side to your meal.
Ingredients
2

cups

tapioca flour

1

cup

whole milk

¼

cup

water

4

tbsp.

olive oil

1

cup

cheese of choice shredded

1

egg**

1

tsp.

salt
Instructions
Preheat oven to 400 degrees.

Lightly grease 24 mini muffin tin with olive oil.

Place tapicoa flour in large mixing bowl.

Meanwhile place milk, water, olive oil, and salt in medium sauce pan. Heat on medium high heat till it reaches boiling.

Remove from heat and pour over tapicoa flour.

Use a mixer to combine till incorporated.

Add egg and mix again till combined.

Then add cheese and mix just a couple more seconds.

Pour equal amounts into muffin tin and cook in preheated oven 15-20 minutes till lightly browned.

Can be stored in airtight container in fridge up to five days.
Notes
*I used an Italian blend cheese. But you can use your favorite. I feel like they'd be good with a sharper cheese..Make sure that the cheese is finely shredded.
**Take egg out of fridge when you first start as it works better at room temp.
***Make sure to use 2 full cups packed down(don't skimp on flour)
the batter should be sticky & not runny.
Could also add some fresh chopped garlic into these or any of your other favorite herbs or spices.
I used a cookie scoop to put equal portions in muffin pan.
Can warm in oven at 250 degrees for about five minutes if storing in fridge.