Baked Potato Broccoli Cakes are healthy little patties that go perfectly as a side dish or even great as a snack out of the fridge. Vegetarian and Gluten Free.
So next time you're whipping up some mashed potatoes or even baking some potatoes make sure to do a little extra. Because once you've tried these Baked Potato Broccoli Cakes you'll want to be making them time and time again.
These are great also to make ahead and re-heat so they are definitely a time saver. And who doesn't love potatoes? Especially with Thanksgiving right around the corner you can usually count on some leftover mashed potatoes. At least that was always the case with our family.
So make sure to pin this recipe and you'll be ready when you want to put those leftover potatoes to use.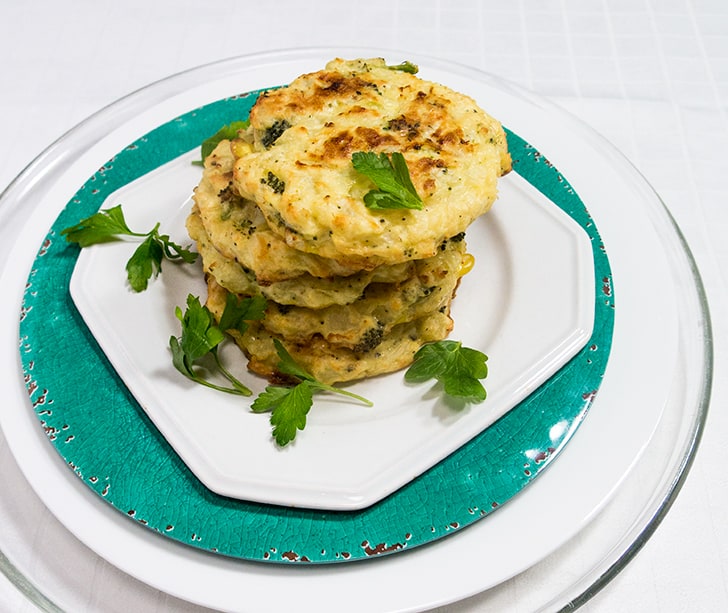 Anyhow, I don't know if potato cakes are your thing or not but since these contain broccoli you're kind of getting two veggies for the price of one..Yeah and completely kid friendly as well.
Hence, what a great way to sneak that broccoli into the kiddos or even the picky adults. Yes, I probably was one of those pain in the butt kids...huh..maybe still am?
As long as it involved some pasta back then I was pretty much good to go. Now you won't find pasta of any sorts on my menu.
What was something you used to love but don't eat anymore? Whether it was by choice or allergy related.
Sometimes I think it's more of just adjusting your mindset to eating healthy. Come on, give it a try...Give up one food that you thought you could not live without and see how you feel after a week.
ACCOMPLISHED, I can tell you for sure!
And eating these Baked Potato Broccoli Cakes can as well since:
they are healthy and two veggies for one
simple to prepare using up leftovers
kid friendly
prepare ahead or could even freeze
Vegetarian and Gluten Free
📖 Recipe
Baked Potato Broccoli Cakes
Baked Potato Broccoli Cakes are a tasty little side made with leftover mashed potatoes and broccoli.
Ingredients
2

cups

leftover mashed potatoes

1

cup

chopped broccoli florets

2

cloves

diced garlic

⅓

cup

chopped yellow onion

½

cup

shredded parmesan cheese

2

eggs

salt & pepper to taste
Instructions
Preheat oven to 375 degrees.

Line large baking sheet with parchment paper.

Meanwhile place all of the above ingredients in medium mixing bowl and combine well.

Form into equal size patties and place on baking sheet.

Bake in preheated oven 15 minutes and turn over then bake an additonal 10 minutes.

Can be stored in fridge covered for up to 5 days or can be frozen.